Spanish Call Answering Service
When you start a new business, you have to think about how you're going to answer your calls. You can't do it all yourself, and it's not efficient to try to be an expert at everything. That's why it makes sense to use a professional receptionist service like VirtualHeadquarters.com. Our professional receptionists can answer your calls live, in Spanish, and take messages for you. We can even handle call forwarding and after hours call management. Establishing a presence in the Spanish-speaking market is essential for any business that wants to succeed in today's economy. And with VirtualHeadquarters.com, you can get started with a bilingual answering service without breaking the bank. So why wait?
Our team of courteous, bilingual operators will answer your calls promptly and efficiently, taking messages or transferring calls as needed. So you can focus on what you're good at and leave the answering to us. Contact us today to learn more about our Spanish language answering service. You'll be glad you did!
Nuestro servicio de contestador profesional en español brinda un excelente servicio al cliente.
If you are looking for a Spanish-speaking call answering solution for your business, Virtual Headquarters is the best option. We answer all incoming calls within six rings, ensuring that you never miss an important call. Our team of highly trained professionals is fluent in Spanish and English, so you can be assured that your calls will be handled swiftly and efficiently. Our state-of-the-art call centre is equipped with the latest technologies to ensure optimal call quality. For businesses operating in Spanish-speaking markets, Virtual Headquarters is the clear choice for call answering services.
The easiest way to get started is to simply sign up for a free seven-day trial. You will then be assigned a phone number. You can then forward your existing number to our number or use the number for your business. After that, all we have to do is arrange a greeting for your customers. Once you are satisfied with our Spanish answering service, you can then choose to upgrade to a paid plan. We offer several different pricing options to choose from, so you can find the perfect fit for your business needs. Our team is always available to answer any questions you may have and we look forward to helping you grow your business.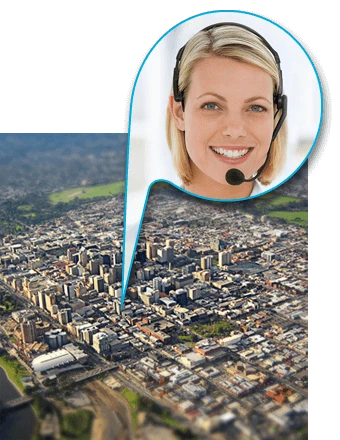 ¿Por qué debo usar un servicio de recepcionista en español?
Why should I use the Virtual Headquarters Spanish receptionist service?
At VirtualHeadquarters.com, we offer our customers a great value service without the hassle of long-term contracts. Our 5,000+ clients stay with us because they know they can cancel at any time, without penalty. They also know that they are getting a top-quality service for an exceptional price. We believe that our customers should always have the freedom and flexibility to choose how they want to use our services.
How does our Spanish answering service charge for calls?
In order to provide the best possible service to our clients, we offer two different types of packages for our Spanish Answering Service. With the basic package, you pay a monthly retainer and a per call fee. This allows you to budget for your specific needs and ensures that you only pay for the calls that you make. For businesses that make a high volume of calls, we also offer a package that includes a set number of calls. This allows you to take advantage of our economies of scale and receive a discount on your monthly bill. Whichever package you choose, you can be confident that you will receive the highest quality Spanish Answering Service available.
How are the details of caller messages delivered?
Once you have signed up for your free trial of our Spanish answering service, you will be given the opportunity to create a personalized greeting that we will use when we greet your customers. You will also be able to name how you would like your messages delivered. The two alternatives here are via email or via text message. We manage incoming calls according to your instructions, so you may want some calls to be immediately prioritised and forwarded straight to you or your key staff.
How do I get my free trial of the Spanish answering service?
Go to our registration page and fill out the free trial form. If you don't have time to fill out the form or have other questions you'd like to ask us, you can call one of our friendly staff at 866-454-3599 and we'll help you through the process. Let us help you build your business!
Our Spanish Answering Service is available 24/7 to take your calls and answer any questions you may have. We will work with you to create a custom script that reflects your brand voice and provides the information you want to communicate to your callers. sign up now to get started!
¡Inscribirse! Muchísimas gracias.